Highest Reliability, Lowest Cost of Ownership
Whether it's a military fleet of five or 500 vehicles, the RoadRunner™ system is designed to maximize a government agency's investment by providing five or more years of high quality and reliable video.
Rugged Steel Construction
Mil-Spec and SAE rated for proven reliability and durability in harsh mobile military environments.
Industry-Leading Performance
Months of on-boar
Rugged, Reliable, High Quality Video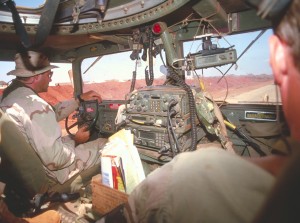 The RoadRunner Mobile Recording System delivers the highest quality video and audio recording and is backed by an industry-leading two-year warranty. Designed and manufactured specifically for military and government applications, the RoadRunner system is Mil-Spec and SAE rated. Featuring forward and backwards compatible hardware along with user-friendly, license-free software, the system is easy to maintain and optimized for network performance.
RoadRunner HD
Record up to 16 High Definition Cameras
Simple Plug-and-Play Format for Easy Installation
Optimized for Network Performance