Highest Reliability, Lowest Cost of Ownership
Designed to provide years of high quality and reliable video, saving agencies time and money.
Secure Video Evidence
Password protection, watermarking and 128-bit encryption ensures video is authentic and secure.
Rugged Steel Construction
Mil-Spec and SAE rated for reliability and durability in harsh mobile environments.
High Quality, Rugged and Secure Video Evidence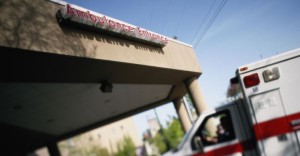 The RoadRunner™ system delivers the highest quality video and audio recording. Designed and manufactured specifically for use in rugged mobile applications, the system provides years of recording at the lowest cost of ownership. Featuring user-friendly, license-free software, the system is designed to provide easily-accessible, secure video evidence.
RoadRunner System
High Resolution Video
Industry-Leading Performance
Advanced Network Capabilities
Cameras
Wide Dynamic Range
Low-Light Recording to 0 Lux
Interior and Exterior Options for Mounting Locations