Mobile Video, Fleet and Information Management Solutions
Apollo Video Technology (Apollo Video) is a leading manufacturer of mobile video surveillance, fleet and information management solutions for mass transit, school transportation, law enforcement, and military and government applications.  By employing a forward-thinking approach to design and functionality, Apollo Video's comprehensive hardware and easy-to-use software advances public and rider safety while maximizing an agency's investment.
The RoadRunner™ System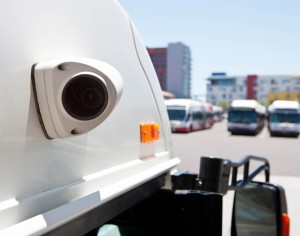 With public and private-sector installations throughout North America and worldwide, the RoadRunner™ mobile video and audio recording system provides exceptional video quality with management software optimized for wireless downloading and live video streaming.
Renowned for its reliability, durability and ease of use, Apollo Video solutions improve accessibility of data and deliver streamlined, fleet-wide management of video surveillance and on-board equipment to reduce liability, mitigate risk, improve efficiency and reduce maintenance and operating costs. Apollo Video is unique in the industry with software interoperability and compatibility across multiple generations of hardware.
#1 Supplier in the Americas
In 2015, Apollo Video was named the No. 1 supplier of transit bus mobile video surveillance equipment in the Americas (IHS World Market Report for Mobile Video Surveillance Equipment) – an achievement held since 2010 that further supports the company's commitment to offer its customers superior, compatible solutions throughout the lifetime of their fleet. 
Since its release in 2004, Apollo Video has supplied the RoadRunner system to over 375 agencies worldwide, representing more than 25,000 total implementations for: